Click each image for an informational video!
MEMBRANE INJECTION COMPRESSORS
BIOGAS UPGRADING AND INJECTION
The BAUER GRU® Biogas Compressor range has been specifically designed for feeding biogas upgrading systems. The function of the biogas recovery compressor is to elevate the pressure of the incoming biogas from 1-7 psig (typical) to 90-230 psig, which is the operating pressure requirement for most PSA/membrane type gas upgrading systems. BAUER offers a complete GRU system size range from 10 HP to 750 HP (7.5-560 kW).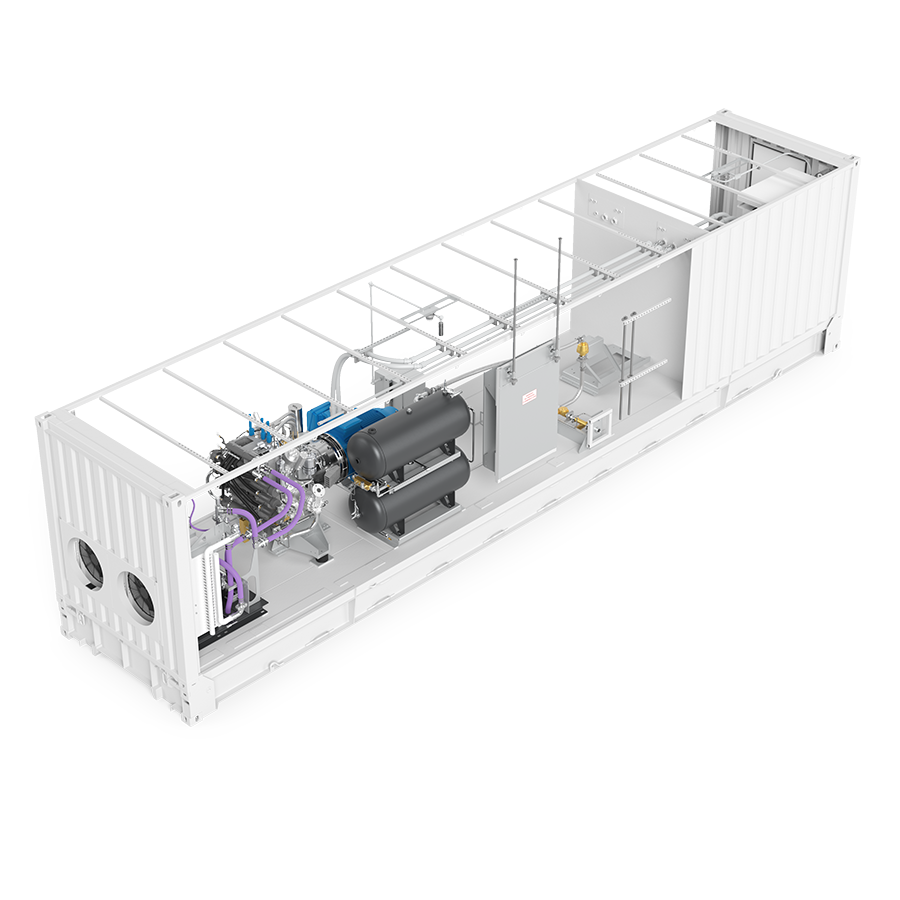 BRINGING CNG FROM THE SOURCE TO THE PIPELINE
The BAUER MD™ SERIES is the ideal solution for bringing compressed natural gas to pipelines or industrial plant end users from remote CNG or RNG producing facilities where CNG pipeline infrastructure does not currently exist.
BIOMETHANE INJECTION INTO THE PIPELINE GRID
The BAUER GRU® MB5 Gas Booster utilizes rotary screw compressor technology and has been specifically designed for biomethane injection into the pipeline grid for applications where higher pressures (up to 1100 PSIG) are required.  The BAUER GRU® MB5 rotary screw booster is also suitable for large gas turbine power generators that require higher gas inlet injection pressures.