Helium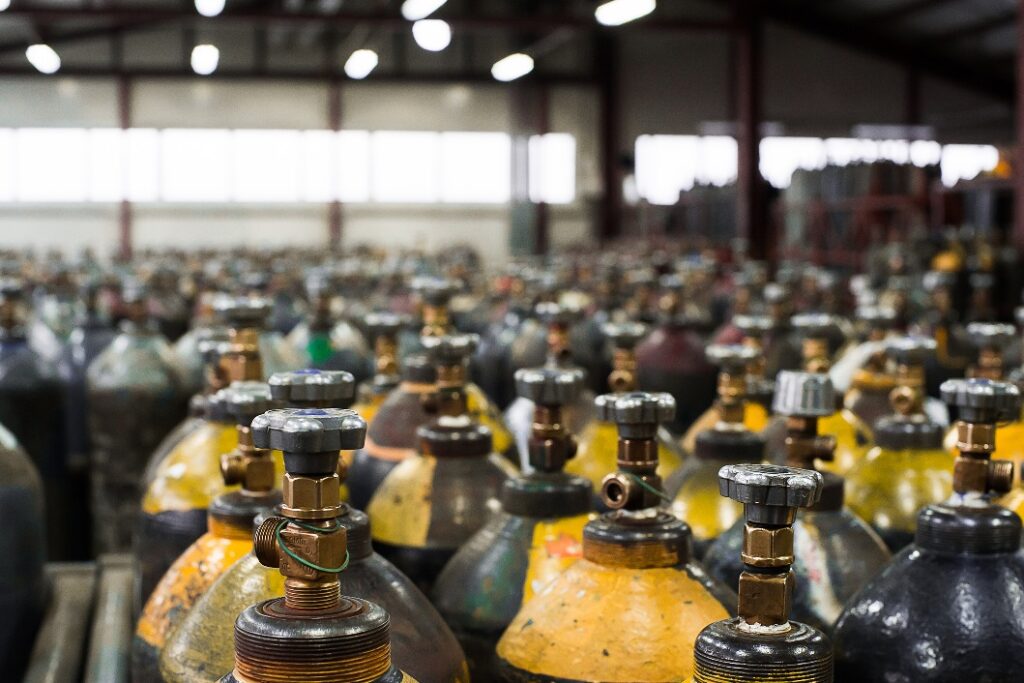 Helium- Abundant in the Universe, Scarce on Earth
"Helium is like gold," said Tony Corletto, BAUER Sales Manager for Industrial Air and Gas Products. Corletto was speaking on the widespread scarcity of helium: it is one of the most abundant elements in the universe, yet one of the most difficult to find on Earth. BAUER Compressors – a German-based company with a large United States manufacturing facility in Norfolk, Virginia – has a solution. BAUER is lauded worldwide for its industrial compressors, which lead markets including nitrogen, biogas, military applications, and many more. Today, BAUER remains an industry leader with over 75 years of experience, one which continues redefining the next big thing – for helium, and beyond.
Helium is similar to crude oil: there are plenty of deposits on Earth, but only in specific regions. As Corletto put it, "Helium is very plentiful, but it's hard to get." In order to mitigate the widespread dependence on this element, BAUER produces compressor systems for helium recovery. These helium recovery systems minimize wasted helium by recycling and purifying the helium utilized in compressors and similar equipment. In rough terms, a bag collects the leftover helium, circulates it through a hose, and sends it through compressor system to store the gas at pressures up to 6000 PSI. The element can then be reused multiple times, thus saving users both money and hassle.
BAUER isn't new to the helium market; they've been selling helium compressors and ancillary equipment to well-known gas industry leaders since the 1980s. Now, over forty years later, they provide helium products and compressors to enormous corporations and members of the Fortune 500 shortlist. Decades of building helium-specific compressors has made BAUER helium solutions the gold standard.
"We currently have long-term relationships with companies involved with rocket launching, aerospace research, gas providers, and research institutes, to name a few," said Corletto. For example, BAUER provides high-pressure solutions for cryogenic research in national labs and universities, as well as helium products for particle accelerators, nuclear medicine, military missile applications, commercial merchant gas filling plants, and heliostat applications. Since the element is not extremely flammable like hydrogen, it can also be used for tethered research aerostats. Given its full range of applications, BAUER is suited to meet essentially any demand which requires boosting – or compressing – helium to high pressures.
BAUER is specially equipped to respond to the element's unique properties. For example, since helium's density is 86% lower than air, helium compressors must be built to extremely tight tolerances to effectively compress the gas. Helium also releases a lot of heat when compressed, which BAUER compressors are able to absorb and shed through proprietary technology.
BAUER also holds experience in building to hazardous location requirements when necessary (including high-methane environments). BAUER uses efficient water cooling technology to address the afore-mentioned issues with cooling helium in larger compressors. An important feature for strenuous environments is that BAUER water-cooled compressor systems do not require an external source of water (nor associated cooling towers). BAUER water/glycol systems are closed loop, integrated into the overall package. These water-cooled systems offer high flows, a complement to BAUER's line of air-cooled helium systems. The higher flow systems are commonly used in helium mining, and can include outdoor enclosures and hazardous zone capabilities.
BAUER's range for these large systems is unique to the helium industry. Whereas some companies have been criticized for a haphazard "one size fits all" approach (i.e. using the same compressor for many different types of gas), BAUER makes purpose-built helium compressor systems sized for specific applications. On the lower end of the size spectrum, BAUER's VerticusTM series has a range of 5 – 20 HP and flow rate of 5 – 15 SCFM, while their G-Series is capable of 30 – 75 HP at 26 – 64 SCFM. At the higher end of the spectrum, BAUER uses a 5-stage compressor system to account for oft-overlooked differences between air and helium, which can provide pressures as high as 5000 PSI, and flow rates up to 640 SCFM. Each part of this system is designed and manufactured in-house by BAUER.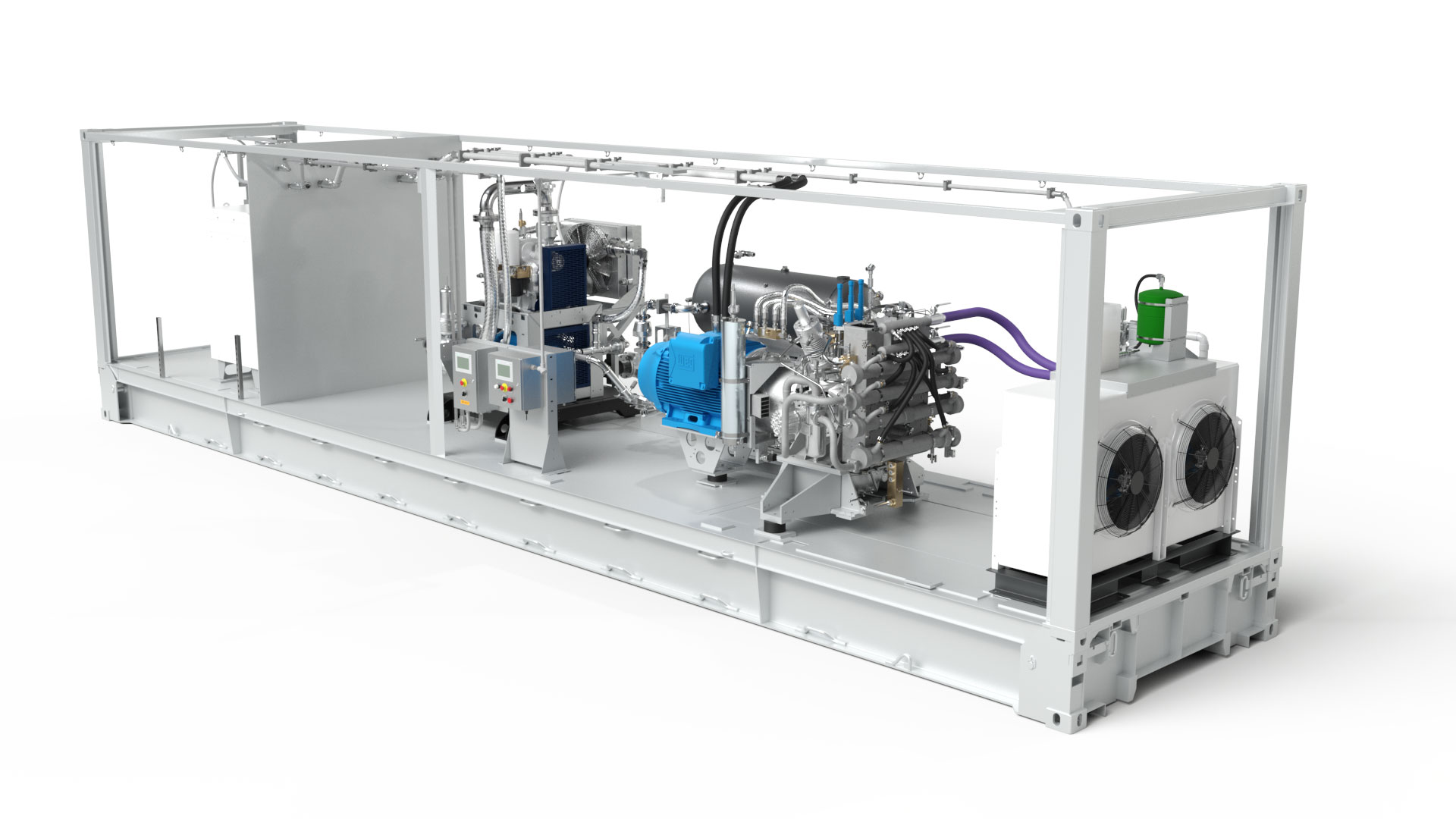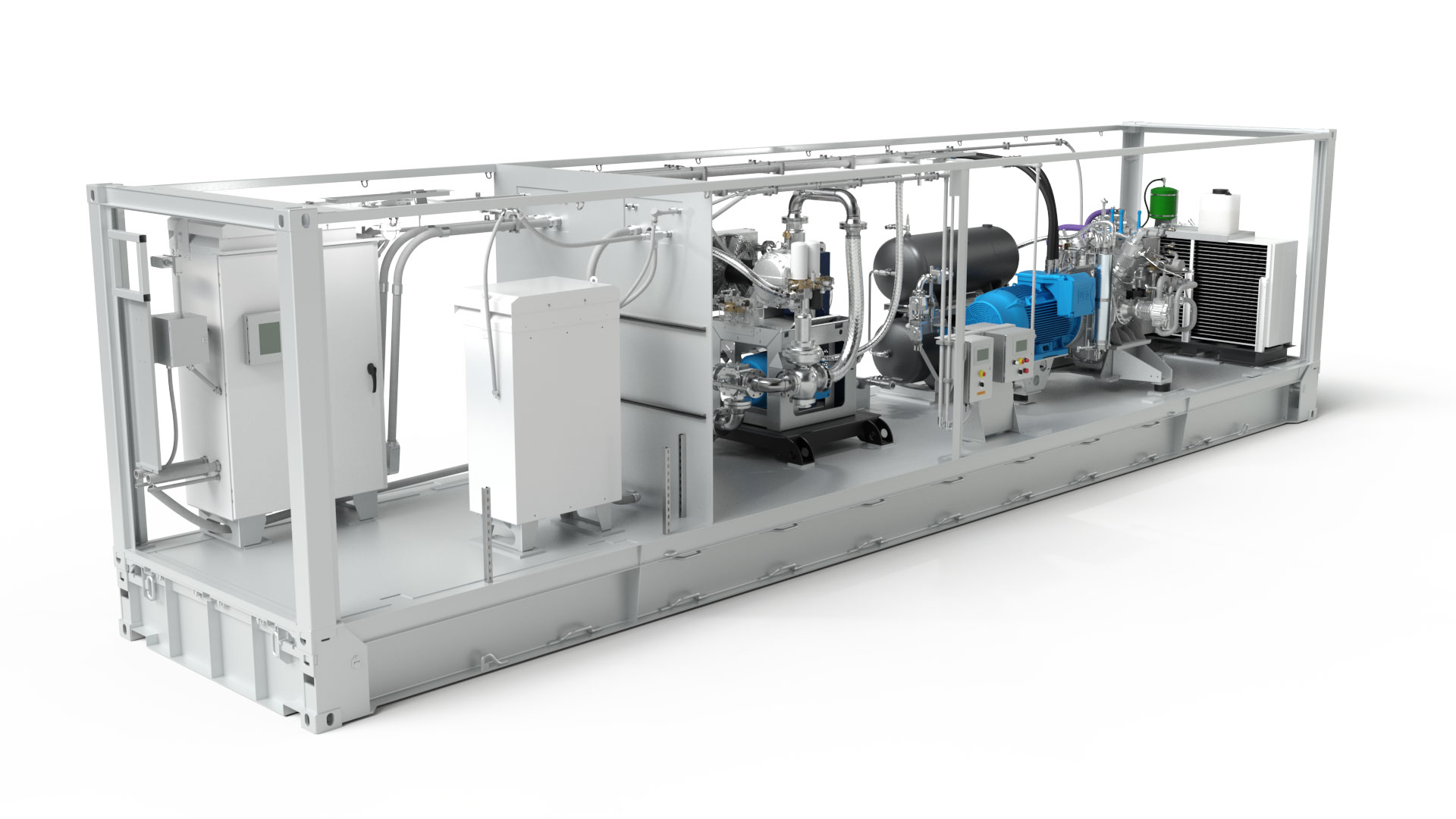 Despite its wide range of compressors, BAUER is dedicated to creating even more solutions for their customers. "Our focus is to be much more than an equipment provider to customers needing a compressor," said Corletto. "Something that separates BAUER from other companies is our engineering capability and focus on new technology. The BAUER Connect ® Remote Telemetry feature available on all of our systems is a great example of this."
BAUER Connect® is an app which allows users to remotely check on the status of their compressors and receive notifications on error messages, expirations, diagnostics utilizing AI, and more. BAUER is also known for being one of the few companies which makes essentially every part in-house. This vertical integration allows BAUER to custom-make models for customers and invent entirely new products. "We have the ability to analyze a customer's requirement from top to bottom to offer the best possible solution for the customer's demand," said Corletto.
BAUER is a modern company with old roots. As Corletto put it, "We have been engineering solutions from the beginning. We have constantly evolved by maintaining the highest quality standards with a vision on future innovations." Through this innovation, attention to detail, and impressive range, BAUER remains an industry leader to this day.