New Orleans Convention Center, New Orleans LA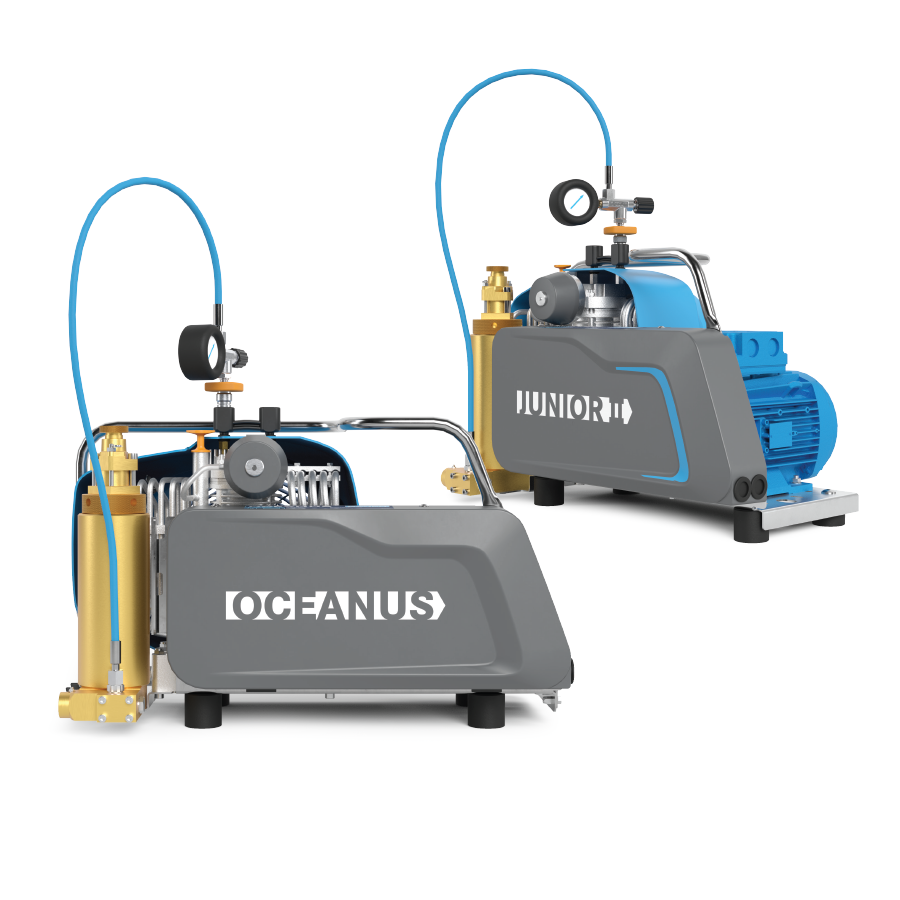 JUNIOR II® and OCEANUS® - Redesigned for 2023!
Great Things. Small Packages
These safe and reliable 3-stage compressors are designed for serious sport divers. They come with an air purification system and fill hose, and at less than 80 kilograms each, they're perfect for safe breathing air on-the-go.
Available in single phase 115/230 VAC and 3-phase 230/460 VAC electric motor, gasoline or diesel engine drives.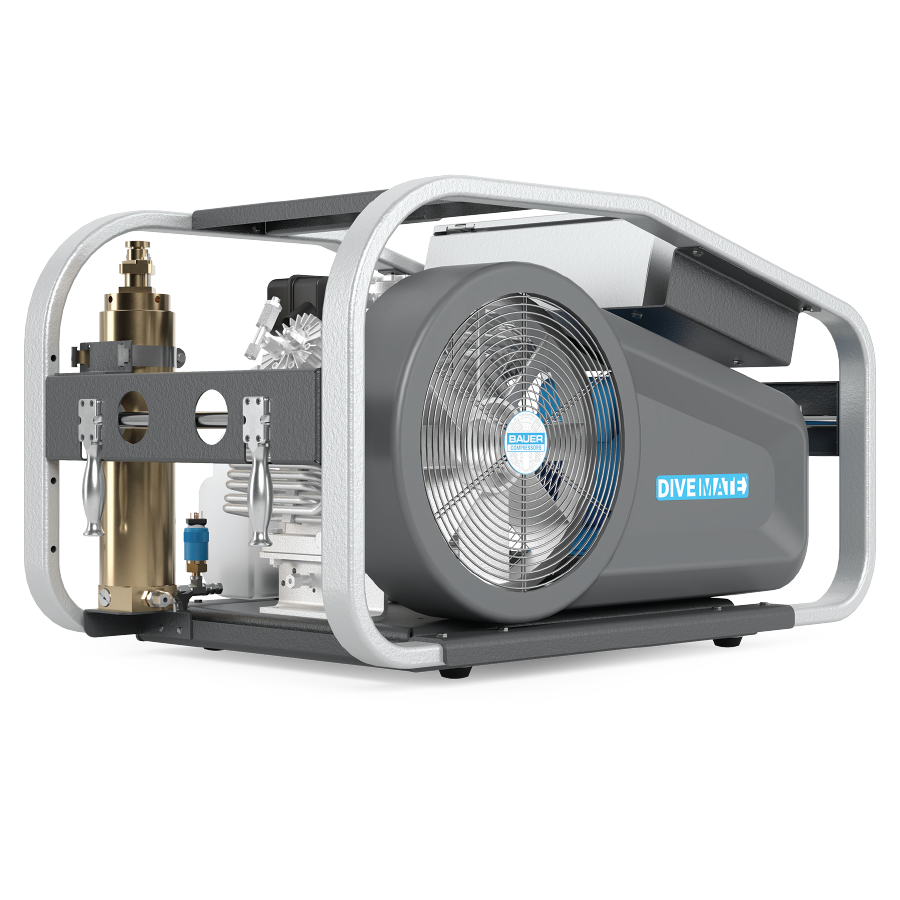 Introducing the new DMTII package. A combination of a high-strength aluminum alloy tubular frame and a formed motor baseplate create a durable foundation for this lightweight, yet robust, package. We have increased the number of compressor offerings and motor drives to allow you to tailor the package to your specific requirements. We challenge you to find a more flexible package or a greater variety of amenities: from 8.4 to 13.0 scfm charge rate, three (3) or four (4) stage BAUER compressor, and BAUER purification.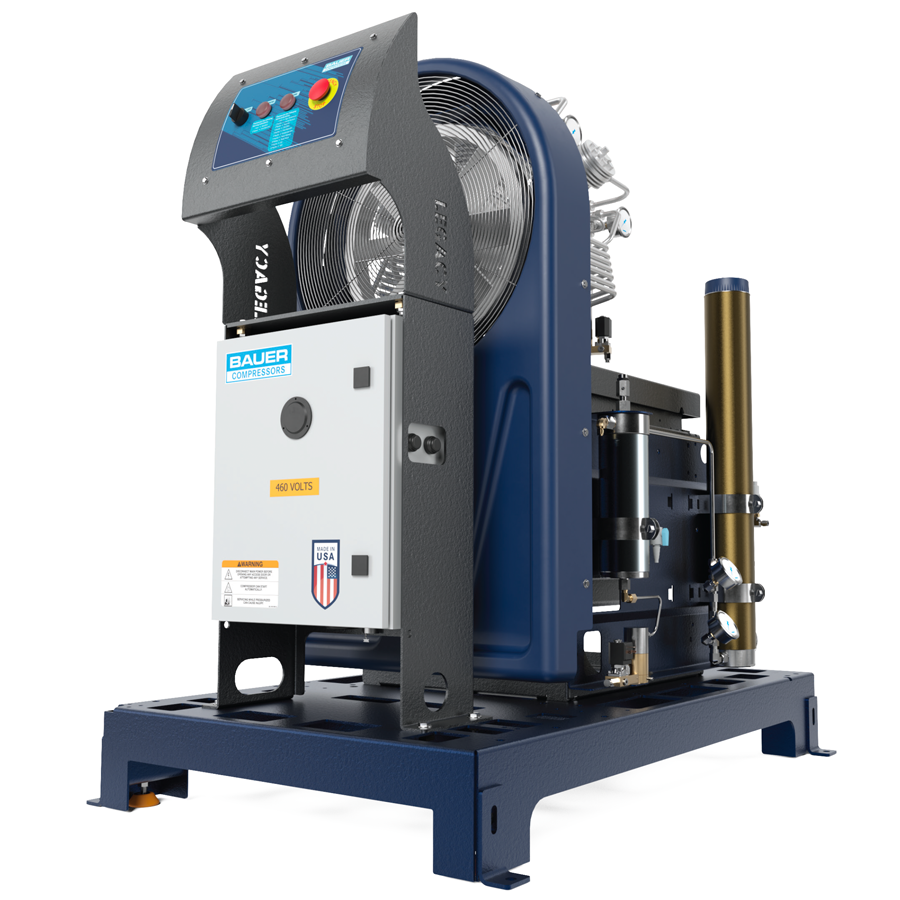 LEGACY® program units are built on the VERTECON® platform, equipped with some of our most popular upgrades. We offer a complete turnkey solution, utilizing work cell manufacturing for in-stock delivery. This quantity build, coupled with uniformity, enables us to scale up our manufacturing and distribution of this product. BAUER is one of the few companies in the business which offers a vertically integrated model for manufacturing, which means substantial savings for our distributors and end users.